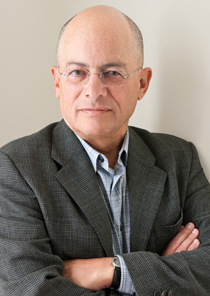 Born in Lubbock, Texas in 1943 and raised in Minneapolis, Richard Grossman received a BA in English Literature from Stanford University in 1965. After working as a high-level executive for a multinational financial services company, he left the corporate world in 1976 in order to devote his time to writing. His first book of poetry, Tycoon Boy, was published by kayak in 1977 and was followed by The Animals (Zygote Press, 1983; Graywolf Press, 1990; revised edition, American Letters Press, 2011).
Since 1990 Grossman has been concentrating on a trilogy of novels entitled American Letters, a "divine comedy" of contemporary life, comprising The Alphabet Man, The Book of Lazarus (published by FC2 in 1993 and 1997 respectively), and The Interstate Bingo (forthcoming from alp). These works are the foundational basis of Breeze Avenue, Grossman's 3,000,000-page work on heaven. (For further details, please click here.)
Grossman's poetry has appeared in over a hundred publications, including the Southern, Paris, North American, Chicago, and Hudson reviews. The Alphabet Man won the Illinois State University/Fiction Collective Two National Fiction Competition and was nominated for a PENWest Fiction Prize. Grossman and his wife currently live in Los Angeles, California and Makaweli, Hawaii.